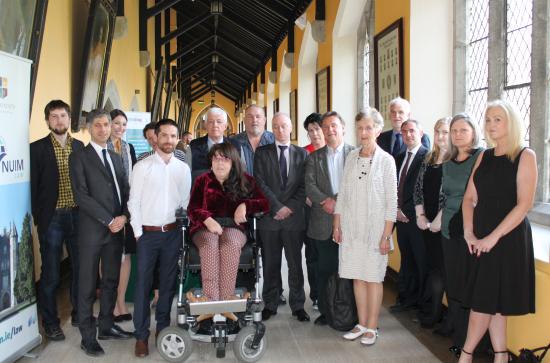 Thursday, April 23, 2015 - 00:00
'Promoting and Progressing the Rights of Persons from Minority Groups'.
The keynote speakers were Prof. Patrick Thornberry and Prof. Palermo, both experts in the field of minority rights law who also have practical experience of working with international and regional human monitoring bodies.
Also speaking at the event were Rosaline McDonagh, Maria Joyce, Martin McDonagh, and Brigid Quilligan, representing Traveller organisations; Deaglán Ó Briain from the Equality Division of the Department of Justice; Prof Michael Doherty, Dr Delia Ferri, and Dr Noelle Higgins from the Department of Law; Marianne O'Shea from the Department of Applied Social Studies; and Anastasia Crickley, Head of the Department of Applied Social Studies and Vice-president of CERD.
The Department was very happy to co-host this event, as on our newly launched LLM in International Justice, we have a module dedicated to exploring the rights of minorities and indigenous peoples.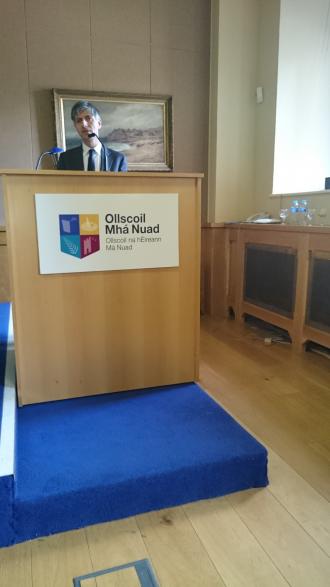 Pictured to the left, Professor Palermo speaking at the event.