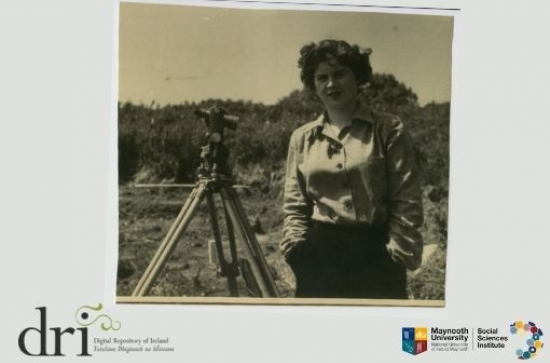 Tuesday, April 20, 2021 -

15:00

to

16:30
online
The final event in the Digital Repository of Ireland's (DRI) three-part webinar series on using digital archives for research, 'Using Digital Archives for Social Sciences Research', will take place on Tuesday 20 April 2021 at 3:00-4:30 pm on Zoom Webinar. The webinar is aimed primarily at PhD and MA researchers in the field of social sciences and might be of interest to MUSSI. If you think the webinar below would be of value to students, I would appreciate it if you could forward the details.

Organiser: The Digital Repository of Ireland (DRI)
Access to brick-and-mortar archives has been limited due to COVID-19 restrictions, creating challenges for researchers that rely on archival materials for their research. This webinar, organised by the DRI, will provide a timely opportunity for early career researchers to learn more about digital collections and resources that they could draw on to advance their research.

Speakers for this webinar will include:
Dr David Landy, Director of the MPhil in Race, Ethnicity, Conflict in Trinity College Dublin: David will be speaking about the 'Repeal the Eighth and Reproductive Rights' collection which contains interviews with Repeal Activists conducted as part of a research project that looked at how organisations build trust and resolve conflicts in the age of social media.
Maria Ryan, Web Archivist at the National Library of Ireland (NLI): Maria's talk will focus on the NLI's General Election 2020 collection, which encompasses media sites, commentary and news websites related to the election campaign. Maria will also speak about NLI's ongoing collection work of the Irish experience of Covid-19. This collection has over 180 websites archived to date and collecting is continuing in 2021.
Dr Elizabeth Kiely, Senior Lecturer in Social Policy in University College Cork: Elizabeth will speak about the Irish Women at Work Oral History Project – a collection of 42 oral history recordings, related transcripts, and artefacts collected as part of a feminist research project focused on women's experiences of work and employment between the 1930s and 1960s.
Dr Jane Gray, Professor of Sociology at Maynooth University: Jane will be speaking about Life Histories and Social Change, a large collection of qualitative life story interviews with three cohorts of Irish citizens, each of which reached adulthood in the crucial decades of the 1950s (an era of socio-economic decline), the 1970s (an era of initial 'modernisation') and in the 1990s (the 'Celtic Tiger' boom). Jane will also cover the RESCuE-Ireland collection, created as part of a cross-national European project that aimed to identify the contexts and practices associated with household resilience to the financial crisis of 2008.
Register: https://us02web.zoom.us/webinar/register/WN_tQfB-U1_SPOEWVUS6rZjZA