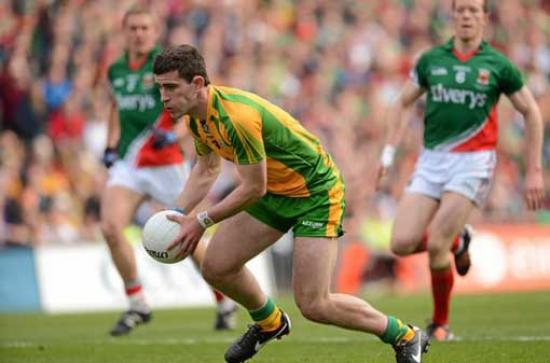 Friday, September 19, 2014 - 00:00
A number of Maynooth University students and graduates will represent their respective counties in the 2014 All-Ireland Senior Football Championship Final. Paddy McBrearty currently studying for an Arts degree and former scholarship student, Rory Kavanagh, will wear the Donegal colours whilst Marc Ó Sé, another former GAA Scholarship student, is named in the Kerry full-back line.

Rory Kavanagh graduated in 2003, having studied Nua-Ghaeilge and Geography at Maynooth, while Marc Ó Sé received his BA in Nua-Ghaelige and History in the same year
Now in its thirteenth year the GAA Scholarship is one of the University's most successful sports scholarships and includes students from Hurling, Gaelic Football (male and Female) and Camogie. Since its inception the scholarship program has supported over 200 students in achieving their academic and sporting potential.
Jenny Duffy, GAA Officer commented that "there is a strong possibility that Marc Ó Sé could be marking Paddy McBrearty on the day. It will be youth versus experience with both players having All Ireland medals already in their back pockets. This will be one of the duals of the game, with Paddy's work rate, energy and pin-point accuracy facing one of the best man markers in the game in Kerry star Marc O'Sé. It will make for a fantastic game."
The Maynooth University GAA Scholarship Programme assists talented students in achieving their academic potential while providing access to expert coaching, fitness and rehab training, sports psychology, health and nutrition advice, performance analysis and lifestyle management assistance.