Jennifer Corcoran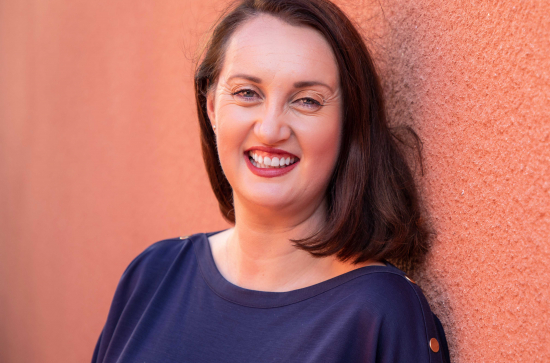 LinkedIn Trainer & Strategist
Devon, United Kingdom

Marketing, advertising and PR
BA Special (English Honours and French)
2000
Details of your career path to date
I studied English and French at MU. On graduating I decided that I didn't want to become a teacher or a journalist (the irony that I now teach and write is not lost on me!). I've always been a lover of travel and decided to spread my wings, working in Belgium, Holland and Australia before heading to London.
I became an Executive Assistant and was adept at juggling and throwing to do lists in the air on a daily basis. I enjoyed a background role for 15 years and helped support others to shine in the spotlight. On the face of it, I was thriving but one thing held me back – my fear of social media and how to best use it.
As a shy introvert I felt particularly daunted and intimidated by LinkedIn. I started studying a social media diploma with Pitman Training and the rest as they say is history. I raised my profile and became known among my peers and this resulted in me winning several regional, national and global awards.
Life often has a way of giving us a gentle, or in my case, a painful nudge toward taking action and realising our true purpose. In 2013, I slipped a disc in my back. Forced to step away from my successful career in the corporate world, several months of recovery presented me with time to reflect. The defining realisation was that it was time to follow my intuition and true calling.
I knew that it was connection that was the single most powerful tool we have to get to where we want to go, learn from others and meet incredible mentors along the way.
I had seen so many people give up on their dreams because they couldn't get a handle on forming connections and networking was too much of a scary word. And I wanted to help.
LinkedIn is the best platform to initiate connection among professionals and yet it's often under-used by those who need it the most. Everything starts with a simple connection. Beyond my network of empowered men and women I count my husband Mike as my greatest champion. True to form, we met online courtesy of Guardian soulmates and are happily married and based in beautiful South Devon.
What does your current role involve?
I'm known as the Super Connector and I teach entrepreneurs and executives how to super boost their LinkedIn profiles and make genuine connections that open doors for them.
So that they can attract more opportunities
So that they get that new job they are after
So that they attract more clients
So that they raise their profile
So that they overtake their competition
So that they have kudos and credibility
So that they build a solid network
So that they make more money
Without my help they will continue to be stuck, confused, daunted or overwhelmed by LinkedIn. Through me, they can create a LinkedIn profile which truly represents them and a holistic approach to networking on LinkedIn. They will be left feeling reinvigorated, confident and raring to go and excited to tap into all the opportunities this amazing platform offers them.
My vision is to empower millions of people to leverage LinkedIn to drive positive change in their lives and others'. I offer a range of 121 and group programmes connecting business leaders, educators, coaches, professionals and young people starting out, with the skills to be heard and the tools to amplify their message.
I've stepped out of the shadows and I now help others to toot their horns on LinkedIn and create economic opportunities. My clients raise their brand and get that new job they are after, attract more clients and make more money.
What advice would you give to Maynooth University students entering the job market, either generally speaking or in regard to your specific career sector?
To invest some time on LinkedIn. I recently wrote this blog on 'Why Students Need to be on LinkedIn' which may be of use for them:
https://www.linkedin.com/pulse/why-students-need-linkedin-jennifer-corcoran