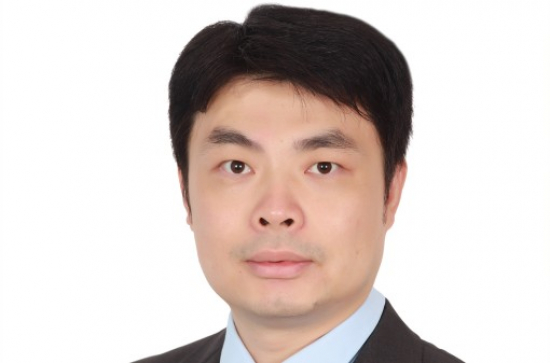 Lecturer / Assistant Professor
Dr. Tianyou Hu serves as assistant professor in Maynooth university. He earned his PhD in Management from National University of Singapore (NUS Business School), and two Bachelor's Degrees in Economics and Literature and an MBA from Peking University. Dr. Hu has published in Journal of International Business Studies, British Journal of Management and European Journal of International Management. His research interests span the areas of strategic management and international business, with a focus on institutional environments for foreign direct investment, as well as interfirm alliances and networks.
1. Strategic Management: Interfirm Alliances and Networks; Interfirm Competition and Strategies
· 2. International Business: Foreign Direct Investment; Political Risks; Non-Business Environments; Business Groups; MNE theory.
|   | Project | Role | Funding Body / Program | Description | Start Date | End Date | Award (€) |
| --- | --- | --- | --- | --- | --- | --- | --- |
| | Resource Exchange and Strategic Compromise: How Small Firms Gain from the Alliances with Large Firms | PI, first and leading author | / | | 01-JAN-21 | | |
| | Extradition treaties and the foreign location choice of emerging market firms | PI, first and leading author | / | | 01-JAN-20 | | |
 
Year
Publication
2022
'The Measurement and Communication of Effect Sizes in Management Research'
Fey, Carl F.,Hu, Tianyou,Delios, Andrew (2022) 'The Measurement and Communication of Effect Sizes in Management Research'. Management and Organization Review, [Details]
2021
'Centrality Asymmetry and Partner Complementarity as Influences on Alliance Dissolution'
Hu, Tianyou,Jain, Amit,Delios, Andrew (2021) 'Centrality Asymmetry and Partner Complementarity as Influences on Alliance Dissolution'. British Journal of Management, 32 (1):59-79 [Details]
2019
'The Determinants of Foreign Investment Size: The Role of Parent Firm Advantage and Cross-National Distance'
Nan Zhou, Tianyou Hu, & Andrew Delios (2019) 'The Determinants of Foreign Investment Size: The Role of Parent Firm Advantage and Cross-National Distance'. European Journal of International Management, [Details]
2021
'Sister cities, cross-national FDI, and the subnational FDI location decision'
Hu, Tianyou,Natarajan, Siddharth,Delios, Andrew (2021) 'Sister cities, cross-national FDI, and the subnational FDI location decision'. Journal of International Business Studies, 52 (7):1279-1301 [Details]
Year
Publication
2014
When Diplomacy Matters: How Foreign Subsidiaries Survive Bilateral Relation Fluctuations
Tianyou Hu, Jane Lu (2014) When Diplomacy Matters: How Foreign Subsidiaries Survive Bilateral Relation Fluctuations Academy of Management Proceedings [DOI] [Details]
| | Year | Title | Awarding Body |
| --- | --- | --- | --- |
| | 2014 | Fundação Dom Cabral Best Paper in Strategy / IB Theory | Academy of Management Annual Meeting 2014 |
| | 2016 | IM Division, Best Papers | Academy of Management Annual Meeting 2016 |
| | Committee | Function | From / To |
| --- | --- | --- | --- |
| | Business in Arts | committee member | 2021 / |
| | Language | Reading | Writing | Speaking |
| --- | --- | --- | --- | --- |
| | German | Fluent | Functional | Functional |
| | Journal | Role |
| --- | --- | --- |
| | Management And Organization Review | Member of the Editorial Board |
International Business
Strategic Management
|   | Name | Role / Description | Country |
| --- | --- | --- | --- |
| | National University of Singapore | co-author | SINGAPORE |