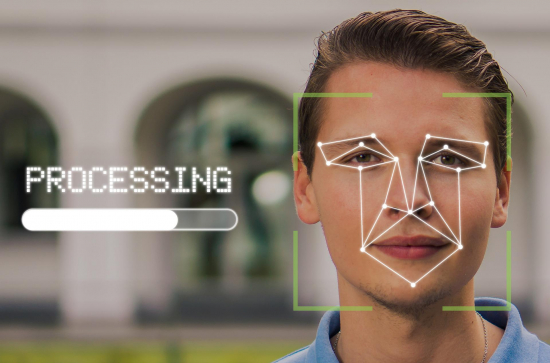 Wednesday, June 8, 2022 - 14:30
Dr. Ciara Bracken-Roche, Dr. Elizabeth Ferries, and Olga Cronin at the ICCL author a letter to the Irish Times gaining signatures from experts from 7 universities and 13 NGOs in Ireland. They believe the risks attached to facial recognition technologies are currently too significant to use for policing.
Policing FRT is used as a form of mass surveillance that will enable the identification and tracking of individuals without warranted suspicion.
Even though this technology is available for policing, it does not mean we should use or trust it. It is established by independent researchers to be biased and discriminatory, particularly for anyone who is not a white man.
Scientists agree that the technology is simply not advanced enough and does not live up to the claims of its developers. Meanwhile, data protection risks abound, according to leading European authorities. The gardaí already have unresolved issues surrounding the use of CCTV, ANPR, drones and body-worn cameras.
It is important for the Minister to recognise the dangers of this intrusive technology and to look at the emerging research by independent experts. We ask that Minister McEntee choose the safest approach for Ireland and install a full moratorium on policing FRT.
Dr. Ciara Bracken-Roche, Assistant Professor at the School of Law and Criminology, Maynooth University said:
"While the government is attempting to create a legal basis for FRT use by amending the An Garda Síochána (Digital Recording) Bill. There is a danger that the use of FRT will have significant chilling effects, altering how people use public and online spaces."
Elizabeth Farries, Assistant Professor and Co-Director, UCD Centre for Digital Policy, said:
"Taken together the risks presented are significant enough in a policing context that they cannot be safeguarded by legislation. There are currently no circumstances in which policing FRT can be safely rolled out in Ireland"
Olga Cronin, policy officer, Irish Council for Civil Liberties, said:
"Even if accuracy were to improve, because the technology can be deployed indiscriminately, it risks increasing the problem of over-policing in areas with marginalised groups, leading to disproportionate incrimination, racial and minority ethnic profiling, and derailing of people's lives." The Irish Council for Civil Liberties has launched a campaign.
Barry O'Sullivan, Professor FAAAI, FEurAI, FIAE, FICS, MRIA, Insight SFI Research Centre for Data Analytics, UCC said:
"The Minister for Justice plans to expand the gardaí's surveillance powers with policing facial recognition technologies (FRT). While some believe that using FRT may help make us safer, experts in Ireland know the risks are too significant. This move is premature given Ireland will be subject to the provisions of the forthcoming European AI regulatory framework."
For media queries.
Elizabeth Farries, elizabeth.farries@ucd.ie
Olga Cronin, olga.croning@iccl.ie
Ciara Bracken-Roche, ciara.BrackenRoche@mu.ie