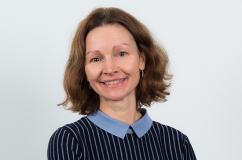 Social and community bonds in Ireland remain strong and people see the app as an individual and collective response to the pandemic, writes
Dr  Aphra K
err, Department of Sociology
Last month, I downloaded the 
COVID Tracker app
. Over a million of us have done so, a download rate which has come as something of a surprise at home and abroad. The rate of download is high compared to other countries where the app is voluntary, and it is high as a percentage of the total population. How can we explain the download rate of this application in Ireland? The answer lies somewhere in the structures of social belonging, inclusion and exclusion in Ireland.
Today, we are faced with another crisis and many of us experience it directly or indirectly through our extended social networks. Many have lost friends and family, while many know frontline workers who got infected, or who went above and beyond their pay grade to protect us all. We saw clusters of outbreaks in care homes, factories and direct provision centres. The impact of years of austerity on our social services and the outsourcing and undervaluing of care starkly revealed. Citizens feel vulnerable and disempowered. Many want to help. Many travelled from abroad to help.

We also experienced the pandemic through national and online media. Citizens went looking for trusted sources of information. At the beginning of the lockdown in March, people turned to trusted broadcast and print media and listened to experts explain the latest number of deaths, infections and the R rate broadcast each evening.

Online media also provided social contact and information, but is also vulnerable to  
misinformation and disinformation
. Misleading information sometimes comes from well-meaning friends and neighbours. Sometimes disinformation came from unknown groups in an orchestrated attempt to spread false information. During the pandemic 
Media Literacy Ireland
  re-ran its 
Be Media Smart campaign
. We were asked to Stop, Think and Check our news and information.
Will we actually use the app?
Structures of social belonging and feelings of vulnerability may help to explain why people downloaded the app, but will they be sufficient to get people to use the app? Studies of technology in society argue that the successful diffusion of a technology requires both that the design of a technology is inclusive, and that people trust the organisations who are providing the service to fulfil their claims about the technology. In other words, can I use the technology and is it effective?

People feel similarly about smart phone applications and services. Our 
research
 has shown that the public expects data-driven services to be ethical and for developers and governments to share responsibility for governing and delivering on this expectation. Transparent processes and an ethics or privacy by design approach are especially crucial in public health technology projects where personal and health data is involved. Otherwise, they will be discarded quickly.
Do people feel included in the design process and interface of the COVID Tracker app? Two months ago, we did not know who was developing this application, what technical architecture was being chosen, and if it would be mandatory or voluntary. There was a lack of information and transparency about who was behind the project and what it aimed to do.

The Irish Council of Civil Liberties  
mobilised
 a group of concerned academics, scientists and other civil society groups to raise potential human rights and data privacy issues in relation to the development of the app. They wrote letters to the 
Department of Health
, released press releases and developed a principled framework to inform the design of the contact tracing app in early June. Academics downloaded the technologies being used elsewhere in the world and ran tests on the Luas and Dublin Bus. The focus of their efforts was to question the efficacy, need, function and reach of the application. It was also to focus attention on transparency and accountability.
During the development period, a range of public and private sector organisations and academic experts were involved or consulted during the development and design process. The infrastructure and design evolved and was clearly informed by developments elsewhere in Europe. The process is recalled in 
a recent blog post 
by the Waterford based company who developed the app, Nearform.
What the app actually is
What has emerged is not just a contact tracing app, but a multi-functional app. The contact tracker function uses 
Bluetooth technology
 and stores data locally on the phone to conform to privacy and data protection regulation in Europe. The symptom function is more 
gamified
 and asks people to check in each day in the fight against the disease. This function also asks for more data from the user including gender, sex and location.
A third function is the information element which provides official information and a daily dashboard on the "health of the nation". It provides a county by county breakdown of data in true summer championship GAA style. Finally, you can enable metric data which allows developers to monitor usage patterns but not gather personal data. 

The app is voluntary and modular. End users can use the COVID tracker function without using the other functions. Indeed, a much smaller number are using the symptom tracker than have downloaded the app. This suggests that people do not want to share the extra information asked for with this function or/and do not want to have to do daily check-ins.

I still have concerns about the design. The app is designed for literate, English speaking users of the latest smartphones. This excludes those who do not speak English very well, those with reading issues and those who use older or no smartphones.

I also wonder why they chose to outsource the messaging system to a US company called  Twilio (section 9.1 under data processors and section 10 on data transfers outside of the EEA). This is problematic given that the 
privacy shield agreement
  for sharing data between the EU and the US was ruled invalid by the European Court of Justice on July 16th. What does this mean for the messaging part of the application? The app states that "visitors to Ireland" can use the app. How will they be informed about the app and in what languages? How will it work with the proposed app being developed for Northern Ireland by the same Waterford company.
Finally, Ireland has  
a high level of smartphone penetration
. Many of us are connected to the internet via our mobile phones, but not all of us are able to access the internet equally. The disparity in the quality of internet access across the country means that those who have better smartphones and internet connections will be able to use this application seamlessly. Those who cannot afford the latest smart phones or are in poorly connected locations will have problems. We need to consider who these digital inequalities will impact on most and what will be the consequences for our contact and trace system.
Is it a success?
It is far too early to call the COVID tracker app a success. It has had a successful launch. But some studies 
estimate
 that we need about 60% of the population to download and use the application for it to be effective in helping to stop the disease spreading. It remains to be seen how people will use it, and if the app will be an effective part of the overall contact and trace system. We should be provided with this usage information in a timely manner.
Those of us who study technology from a societal perspective know that we can create conditions for trustworthy technologies, but this can be rapidly undermined by users. In this case, I mean the organisations that gather, analyse and use the data and not just the individual end user of the app. Creating a trusted technology is not a matter of individual responsibility, but a matter of shared responsibility.

This mass public engagement is an opportunity for all to learn about how our digital world gathers, processes and uses our data
People in Ireland are downloading the app because it is both an individual and collective response to Covid-19 that may enable us to move more freely around the country. People are downloading it because it is voluntary, modular and I would suggest because it does not require much personal information. The attention to privacy and data protection in the design of the tracker function is welcome, but it is the least we should expect. It puts into sharp relief all those applications that we download for free which do not take this approach.

This job is not complete. As the app is continuously updated, we must consider how to make the app more inclusive (through language and accessibility) and we must use other ways to engage those who are excluded by the design. We must also ensure that those who access and use our data are held responsible and accountable for its use. This mass public engagement in a public technology project is an opportunity for us all to learn about how our digital world gathers, processes and uses our data, and to demand better from public and private technology developers.