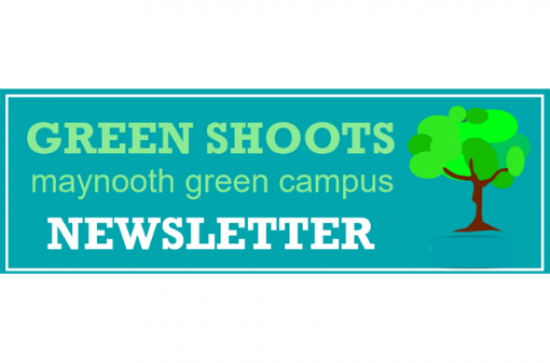 Thursday, December 17, 2020 - 10:30
On behalf of Maynooth Green Campus, I am delighted to send you the second issue of our newsletter Green Shoots. We look forward eagerly to being able to return to campus physically before too long but hope that in the meantime we can contribute in some way to a sense of our engagement with and belonging to Maynooth.
There is a special emphasis on biodiversity in this issue and we hope that this will be a key theme in 2021. We look forward to more on-campus activities around this theme too, especially following the award of the All-Ireland Pollinator Award in 2020.
We are also continuing our Climate Justice theme and co-launching an international competition for our students called Young Reporters for the Environment, in conjunction with An Taisce and the Foundation for Environmental Education, and we encourage students across all disciplines to engage with this.
Once again thanks to all the team at Green Shoots and staff and students who increasingly have taken up different aspects of the work of environmental and climate action through teaching, learning, good practice, and research in their own disciplines.
Good health and season's greetings to you all,
Joe Larragy
Chair Maynooth Green Campus