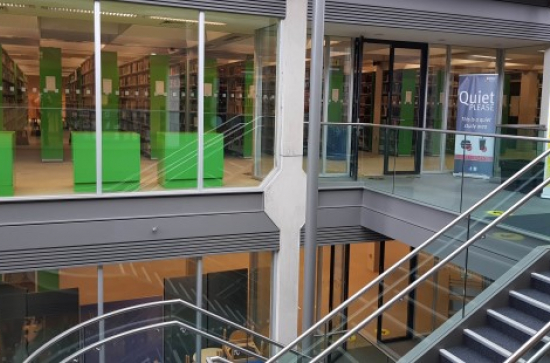 Friday, June 11, 2021 - 13:15
Due to essential works, commencing Monday 14 June, there will be no access to Level 1 and Level 2 of the old library building until further notice. Our Click & Collect and Digital on Demand services will not be affected by this. We will also provide a book retrieval service to facilitate users studying in the library, who need access to material from this area.
If you require more information please Contact us via email, chat or by phone.
We regret any inconvenience caused.