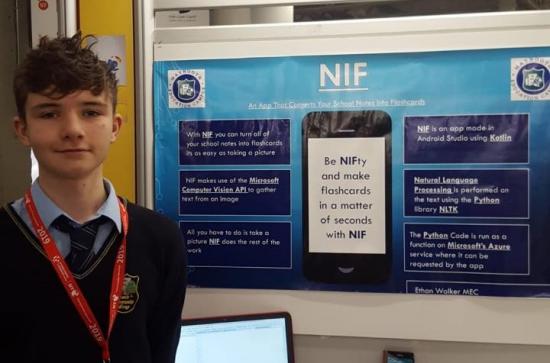 Friday, March 15, 2019 - 15:15
Ethan Walker came first in the Junior Individual Technology category in this year's BT Young Scientist for his N.I.F. (Notes Into Flashcards) project.
Ethan has been a student on the Computer Science Summer Camp in Maynooth University for the last 2 years. He would like to thank all for the great
mentoring.