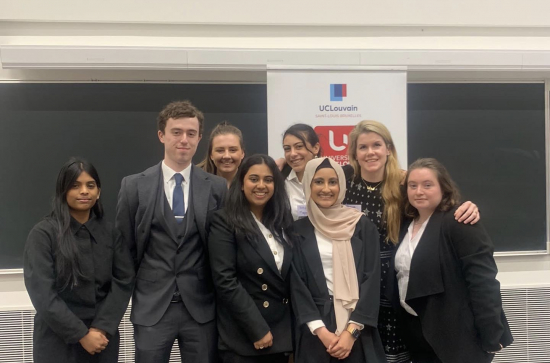 Monday, May 9, 2022 - 15:45
A team of undergraduate students represented the School of Law & Criminology at the European Social Charter Moot, hosted at Université Saint-Louis in Brussels, Belgium. The team was made up of Adam O'Carroll, Sneha Thomas and Kenza Cherouat, with support from Hira Khan, Jobitha Prince and Gráinne Honer and coaching from Dr Edana Richardson and Natasha Richardson.

As part of this international moot, students argued on behalf of a fictional government with respect to COVID-19 vaccination measures. Students from 9 universities in 5 different countries participated in the competition.