Migration, Transnationalism & Diaspora
What cultural experiences and barriers are created and broken as people move around the globe? How do communities react to migration, and how does policy at different levels impact on such experiences?
At Maynooth University, we use cross-disciplinary approaches to explore the lived experience of the migrant in transnational and translocal spaces. We examine migrant inclusion or exclusion, social justice, trends in and theories of migration. Our research includes the study of cultural diversity, the impact of exile and the ways that the migration experience influences cultural production.
Our research focuses on three key areas:
(1) Migration processes and migrant experiences​: highlights of our research include the experiences of specific migrant groups; migration, education and work; and integration as a legal framework and as a lived experience.
(2) Migration and identity: highlights of our research include the Irish as migrants; race and gender; and diaspora and development.
(3) Transnationalism: highlights of our research include transnational identities; media and technology; and borders, security and geopolitics.

A Sample of Modules on Migration, Transnationalism, and Diaspora
GY 233 Geographies of Globalization
PH 202 Moral Philosophy in a Globalized Society
AN 309 Globalization
HY 312 Gender and Emigration in 19th Century Ireland
SP 104 Global Society
KD 203 Global Movements
GY 317 Global Ecosystem Pressures and Sustainability
SO 320A Global Conceptions of Race and Ethnicity
MA degree programmes in:

Cultural Differences and Transnational Processes (CREOLE) MHC58
Society and Space MH50E
PhD Theses
These recently completed PhD theses at Maynooth University give an excellent insight into the range of research expertise in this cluster.

| | |
| --- | --- |
| Burroughs, Elaine (2012) | Irish Institutional Discourses of Illegal Immigration: A Critical Discourse Analysis Approach |
| Watters, John J. (2011) | Migrant Families in Ireland: Understanding the Culture Landscapes of Transnational Family Life. |
| Corrigan, Aine (2006) | Irish Immigrant Entrepreneurs in the United States Ethnic Strategies and Transnational Identities. |
| Whelan, Edward (2008) | The Dublin patriciate and the reception of migrants in the seventeenth century: civic politics and newcomers. |
| Gallagher, Kerry (2014) | Mediating Catholicism – Religious Identities, Polish Migrants and the Catholic Church in Ireland. |
| Parazzoli, Maura Rosa (2013) | Three Miles Apart ... and Beyond: School Inequalities in Dublin 15. |
| Dunnigan, Diane Rose (2012) | Irish return migration from America at the turn of the nineteenth century: 1890-1920. |
| Maguire, Mark (2004) | On the Other Side of the Hyphen: Vietnamese-Irish Identity. |
| Sobiesiak, Kamila Magdalena (2012) | Drifting identity in the global era? Polish students in Irish Higher Education. |
Maynooth University is an ideal Host Institution for a Marie Skłodowska Curie Individual Fellowship and this cluster is interested in finding potential applicants. Find a mentor below or contact migration@mu.ie for more information.
Love Across Borders - looking at the globalisation of love in an Irish context
Transnational Ireland, in association with the Migration, Transnationalism & Diaspora research cluster at Maynooth, are holding an event called 'Transnationalism in Practice' in Maynooth on 12 September.
Date: Friday, 15 July 2016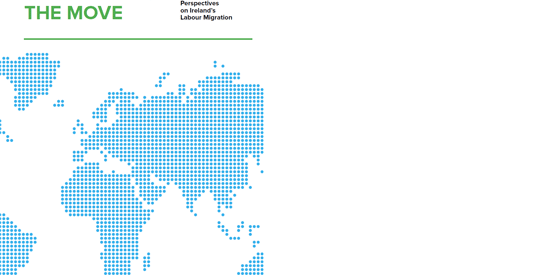 Launch of report - Workers on the Move: Chester Beatty Library, Dublin 2
Date: Wednesday, 09 December 2015