Friday, November 1, 2019 - 15:00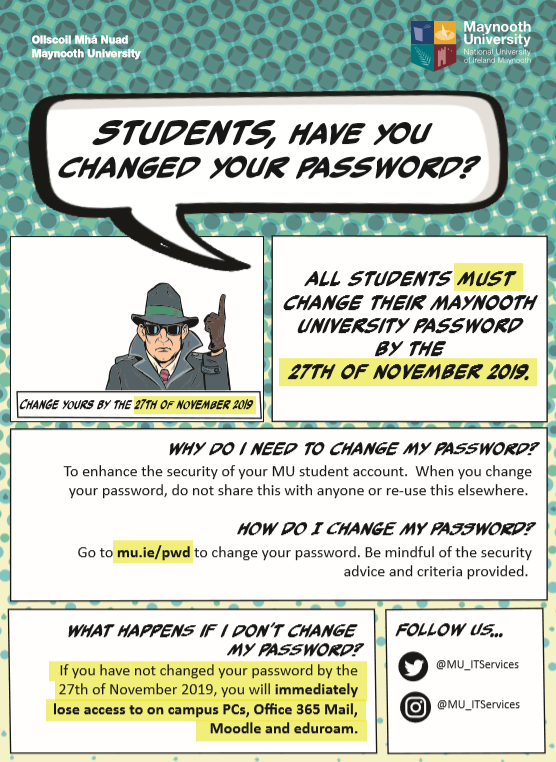 ​
Students, have you changed your password?
All students must change their password by the 27th November 2019.
Why do I need to change my password?
To enhance the security of your MU student account. When you change your password, do not share this with anyone or re-use this elsewhere.
How do I change my password? Go to mu.ie/pwd to change your password. Be mindful of the security advice and criteria provided.
What happens if I don't change my password?
If you have not changed your password by the 27th of November 2019, you will immediately lose access to on campus PCs, Office 365 Mail, Moodle, and eduroam.
Follow us:
Twitter @MU_ITServices
Instagram @MU_ITServices